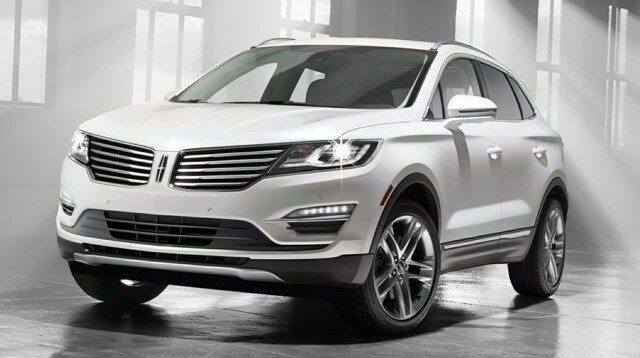 The 2017 Lincoln MKC Takes on its Competition in Queens
When it comes to shopping for a new suv, our team recommends putting the 2017 Lincoln MKC at the top of your list. Handsome, powerful and fuel efficient, this SUV is ready to satisfy your every automotive need. Interested in learning more? Then we invite you to read on below....

The 2017 Lincoln MKC vs. The 2017 Acura RDX
When it comes to what's under the hood, the 2017 Lincoln MKC aims to please. Opt for the 2.3-liter GTDI engine and you'll enjoy more horsepower than you would if you'd chosen the RDX. Regardless of engine choice though, you can expect both the MKC's 2.3-liter GTDI and the 2.0-liter GTDI engine boast more torque than the RDX's 3.5-liter engine.
While the Acura RDX does offer slightly better fuel economy ratings, this is offset by its need for premium fuel. Fortunately, when you opt for the Lincoln MKC, you won't have to break the bank when stopping at the pump since this year's model 

doesn't

 require anything more than 87-octane fuel.
Looking to spoil yourself with your next vehicle purchase? Then look no further than the Lincoln MKC. Unlike this year's RDX, the MKC is available with a wealth of premium interior amenities. From heated and cooled front seats to rain-sensing wipers, this year's MKC has got all of your automotive needs covered. Unfortunately, for Acura drivers, such features cost 

more

 than they do on a new Lincoln.
The 2017 Lincoln MKC vs. The 2016 BMW X3
If you've got your heart set on an economical ride, then the 2017 Lincoln MKC was 

made

 for you. Though it may be stylish, and absolutely brimming with premium amenities, this year's model doesn't require you to fill it up with premium fuel. Unfortunately for the BMW X3, it 

requires

 that you opt for premium gasoline when visiting the pump.
Though the Lincoln MKC does 

not

 require premium fuel, that doesn't make it any less powerful than its BMW competition. Delivering just about the 

same

 horsepower ratings, this year's MKC does boast 

more

 torque than the 2016 BMW X3, regardless of which engine you choose.
When it comes to tech-savvy features, the Lincoln MKC knows just how to please. Offering many of the same tech features as its BMW counterpart, this year's MKC offers these features at a far more 

competitive

 price. Meaning, if you're looking to get the most bang for your buck, opting for this year's MKC makes for a great choice.
The 2017 Lincoln MKC vs. The 2016 Lexus NX 200t
If you're in the market for a vehicle that's brimming with sophistication, choose the 2017 Lincoln MKC. Unlike its Lexus competition, the MKC boasts a stunning exterior that will be sure to have you turning heads at every corner. Unfortunately for the Lexus NX 200t, its new exterior has 

not

 been well received.
When comparing the MKC to its Lexus counterpart, you'll find that it's also lighter 

and

 more powerful. Boasting 50 more horsepower, along with far more torque than the Lexus NX 200t, the 2017 Lincoln MKC is the ideal pick for those craving a wealth of power under the hood.
Take a gander at the interior of the Lexus NX 200t and you'll find that its interior is quite cramped. Offering more cargo and passenger space than this year's NX 200t, the 2017 Lincoln MKC has positioned itself is the ideal pick for weekend travelers and growing families alike.